Mettler - Silk Finish Cotton 50 Kits 8 Spools
SILK-FINISH COTTON 50 Sewing Thread Set: 8-Spool Set for Quilting, Sewing, and Embroidery Get the all-rounder sewing thread, SILK-FINISH COTTON 50, in a convenient set of 8! The "SFC8-Kit" version con...
View Product
Lykke - Colour Interchangeable Needle Prepacked Collection
The Lykke Colour birch wood interchangeable needle Prepacked Collection consists 3 of each of the size including the swivel interchangeable cords. 3.5" Prepacked Collection 27 pairs in total - 3 pairs...
View Product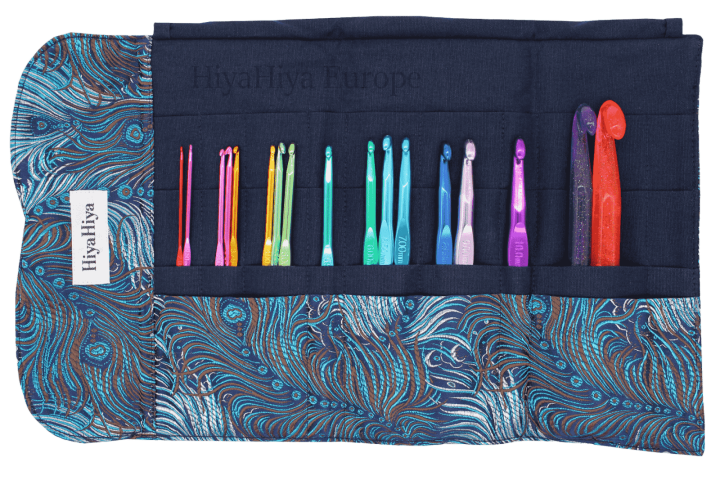 HiyaHiya - Crochet Hook Set
This set of 17 high-quality HiyaHiya crochet hooks comes in a variety of sizes, all neatly stored in a traditional Chinese brocade case. The hooks are made of smooth aluminium, so your yarn won'...
View Product
About PW Creates
PW Creates is a UK-based wholesale company that supplies knitting, crochet and haberdashery products to businesses of all sizes. We are passionate about helping people create beautiful and handmade items, and we believe that everyone should have access to the high-quality supplies they need.

We offer a wide range of products, including knitting needles, crochet hooks, haberdashery, and more. We also have a team of experienced and knowledgeable staff who are always happy to help you find the perfect products for your needs.
We believe that craft is a powerful way to express creativity and connect with others. We are committed to providing our customers with the products and support they need to create their own masterpieces.
What are people saying?
Recently we've got our package and I want to thank you - everything was packed well and all the need...

Agrafka, Ukraine
The employees are some of the most efficient and professional people I have worked with in the creat...

Yarn Lovers, Denmark
The team were so helpful and spent plenty of time with me helping me select the right items for my c...

Nana Cindy, New Zealand